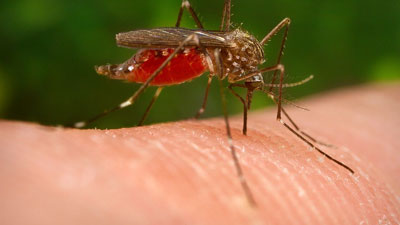 2014'S FIRST CASE OF WEST NILE REPORTED IN SOUTHERN NEVADA
The Southern Nevada Health District has announced the first human case of the West Nile virus for 2014. They have also identified West Nile positive mosquito pools on both the east and west side of the Las Vegas Valley.
The health district reported that the more serious type (neuroinvasive form) of the disease was contracted by a man over 50 years old. In 2013 there were nine cases reported.
West Nile virus is spread through a bite from an infected mosquito that acquired the disease by feeding on infected birds. The illness is not spread from person to person. Many infected people will have no symptoms or very mild clinical symptoms.
The mild symptoms include fever, headache and body aches, nausea and vomiting, and sometimes swollen lymph glands or a rash on their chest, stomach and back.
Among the steps people can take to ward off the virus are:
Using insect repellant that contains the active ingredient DEET.
Eliminating sources of standing water, such as unmaintained "green" swimming pools, which mosquitoes may use as breeding grounds. Residents can now report green swimming pools and standing or stagnant water sources to local code enforcement agencies.
Wearing pants and long-sleeved shirts outdoors to avoid getting bitten.
Spending less time outside at dawn and dusk, when the mosquitoes are most active.
GLOBAL PEST SERVICES in Las Vegas is a licensed pest control company that is qualified to handle all your pest elimination needs including STINGING AND BITING INSECTS like MOSQUIOTES. Call our office at 702-657-0091 or go to our web site- to speak with us for all your pest control needs. Get a quote now!
Let us know what's bugging you….