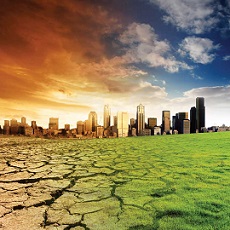 CLIMATE CHANGES AFFECTING PESTS THAT SPREAD DISEASES
Las Vegas, like the rest of the cities around the world, is affected by climate change. In the southwest region of the United States climate changes have influenced the spread of Valley Fever.
The soil has a fungus called coccidiodes all through the region from Boulder City to Centennial Hills. This fungus can cause the respiratory infection Valley Fever. In dry months, the dust is picked up by the wind and scatters and can be breathed into the lungs and infecting humans, pets and other mammals. Cases of the infection have increased tenfold from 1998 to 2011.
Then there are ticks – once mainly found in the Midwest but now they are in all areas of the United States. Ticks carry multiple diseases like ehrlichiosis (a bacterial disease often called the "summer flu") and Rocky Mountain Spotted Fever. Also there is the black-legged tick that carries Lyme disease.
There are three trends that are making up the change to the nation's disease map.
The overall warming – making new areas hospitable to the bugs and animals that carry diseases.
Increased extreme weather events – drought, rainstorms and flooding (a breeding ground for insects).
Some of the U.S. population moving to areas closer to the wilderness – more exposure to pests and animals that carry disease.
GLOBAL PEST SERVICES in Las Vegas is a licensed pest control company that is qualified to handle all your pest elimination needs. Call our office at 702-657-0091 or go to our web site- to speak with us for all your pest control needs. Get a quote now!
Let us know what's bugging you….