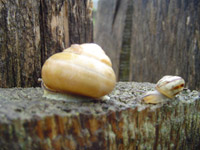 PESTS AND BUGS IN LAS VEGAS – MOST COME FROM OTHER PLACES
As the Las Vegas Valley population increases, the insect population grows with it. The majority of plants used in our area are imported from other locations and the pests come with them. Few are dangerous but most are annoying to us and can damage our plants.
Our warm, dry climate is ideal for a variety of insects and we must learn how to control them. Understanding and using proper control measures will make things easier. Here are some of our most common pests:
Ants are rarely the actual culprit causing damage to our plants! Rather their presence indicates that other insects are likely preying on the plants.
Aphids are among the most destructive insect pests on cultivated plants. There are about 250 known species in our climate. They appear in largest numbers during spring and fall since neither severe heat or cold agrees with them.
Caterpillars are leaf chewing larvae of moths and butterflies. If you want Butterflies in your garden, you will need to allow a reasonable number of caterpillars to survive.
Leaf Footed Bugs often attack ripening fruit crops and causes discolored depressions or blemishes on the fruit.
Snails and Sowbugs are becoming more and more evident each season. They can cause damage to young, tender vegetables and bedding plants. Sowbugs are especially damaging in strawberry beds, attacking the ripe berries just when you want to pick them. Both are more active at night.
Spider Mites are tiny, sucking insects that attack a wide variety of plants. Some of their favorites are cypress, junipers, bush daisies and pyracantha. Symptoms include a dusty, "tired" look with off-color foliage surrounded by light webbing.
Cicadas are large, noisy insects that are more irritating to your ears than damaging to your plants. The most obvious damage is caused by egg laying in small twigs. This damage causes twigs to split, wither, and die.
Mealybugs are another pest common to our gardens and landscapes. They feed on the soft tissues of plants and inject toxic saliva that causes curling and contortion of leaves.
GLOBAL PEST SERVICES in Las Vegas is a licensed pest control company that is qualified to handle all your pest elimination needs Call our office at 702-657-0091 or go to our web site- to speak with us for all your pest control needs. Get a quote now!
Let us know what's bugging you….