TOP FOUR INSECTS THAT INVADE HOMES IN THE FALL
Now that we are in the middle of the fall season in Summerlin, Seven Hills and the rest of the Las Vegas Valley we should be aware of the pests that slowly and methodically work their way into our homes.
There are four insects we should look out for – multi-colored Asian lady beetles, boxelder bugs, western conifer seed bug and the cluster fly. All of these insects spend the winter as adults and must find warm places inside to survive. They will end up in the wall cavity between the outside and inside wall on the correct side of the insulation and sleep the winter away.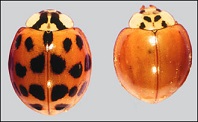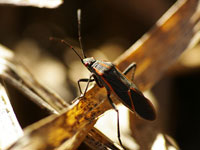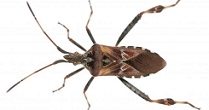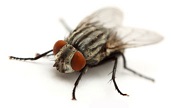 In January or February when the sun is stronger they will awake and hopefully find their way back outside. Some don't make it out and wind up inside on walls or in window sills. They do not cause any damage to the home but if you squash them they can stain fabrics. The best way to eliminate these pests is to use a vacuum.
The best way to keep them out of your home is to make sure you have proper caulking, weather stripping and door sweeps.
It is also recommended to consult a pest control professional.
For help getting rid of all pests you might encounter in the Las Vegas Valley contact GLOBAL PEST SERVICES.  The licensed professional technicians are well trained in eliminating all pests.  Get your quote now!
Let us know what's bugging you…