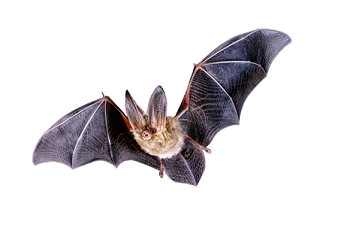 HALLOWEEN GUIDE TO SPOOKY PESTS
The Las Vegas Valley always gets into the mood for Halloween. Lots of parties in Henderson and Summerlin – however there might be spooky pests lurking in your home.
The following is a guide to real life bugs and rodents that you might find in your home at this time of year:
Rats are one of the most reviled and scary pests you can find in your home, due in part to their strange, hairy appearance. They are primarily nocturnal and can be found nesting in a variety of places - from inside piles of garbage to undisturbed areas of basements.
Rats can fit through an opening the size of a quarter, so it is easy for them to find access to our homes. Once inside, they can spread diseases by contaminating food and put homes at risk for electrical fires by gnawing through wires.
Before homeowners bring boxes of pumpkins and faux cobwebs inside to decorate for Halloween, they should inspect them for signs of an infestation such as gnaw marks and rodent droppings. Once Halloween is over and it's time to pack away the ghoulish decorations, make sure they are stored in a plastic box with a sealed lid. This will prevent rodents from making out-of-season décor their new home.
Spiders: The sight of a spider crawling on the wall can frighten just about anyone, especially around Halloween. Although spiders often get a bad rap, only a few species found in the United States are actually dangerous. Homeowners in Las Vegas should be particularly aware of the black widow spider as these spiders bite.
Homeowners can avoid coming in contact with spiders by keeping garages, attics and basements clean and clutter-free. Make sure to wear heavy gloves when moving items that have been stored for a long period of time, like Halloween decorations.
Bats have caused unfounded fear in people, as they are often associated with vampires and haunted houses. Bats are nocturnal mammals that roost in dark areas of buildings, such as attics, belfries and under fascia boards, and in other sheltered areas like caves. They are known to fly from their secluded nests at dusk to get food and return just before daylight. Bats are frequent carriers of rabies, which can be fatal if left untreated. 
Homeowners should screen attic vents and openings to chimneys, and install door sweeps this fall to keep bats out of the home. If an active bat infestation is suspected, it's important to contact a licensed pest professional because bats are protected by law in most states.
GLOBAL PEST SERVICES in Las Vegas is a licensed pest control company that is qualified to handle all your pest elimination needs.  Call our office at 702-657-0091 or go to our web site- to speak with us for all your pest control needs.  Get a quote now!
Let us know what's bugging you….